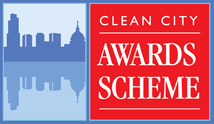 Commercial Waste & Recycling is not a glamourous subject and often gets pushed away from the limelight until something goes wrong. The City of London Corporation encourages businesses of whatever size to recycle and manage waste responsibly. And, they want to reward and recognise those who do a really good job.
In order to make Waste and Recycling within businesses a much more talked about subject in 1994 the City of London Corporation launched the Clean City Awards Scheme. The aim of this is to develop partnerships with all types of City businesses by raising the profile of responsible waste management and recognising and rewarding good practice by encouraging businesses to 'Reduce, Reuse and Recycle'.
Reduce, Reuse & Recycle
The scheme is open to businesses of all size and types, there are three categories:
Small Sites
Large Sites
Facilities Managers
Objectives of the scheme
One of the main aims of the scheme is to bring greater awareness about commercial waste, recycling and handling. Below is the full list of the scheme's aims and ambitions.
Promote good waste management practices
Encourage waste minimisation, reuse and recycling
Reduce the amount of waste sent to landfill
Ensure compliance with Duty of Care regulations
Encourage City businesses to take pride in their surroundings
Provide a forum for City businesses to exchange waste management initiatives
Reduce smoking related litter
2013 Winners
There are several categories of awards, to see the full list please visit here: 2013 Clean City Awards Scheme Winners