The postcode EC is the Eastern Central area of London, EC1 is the inner most area of this post code region.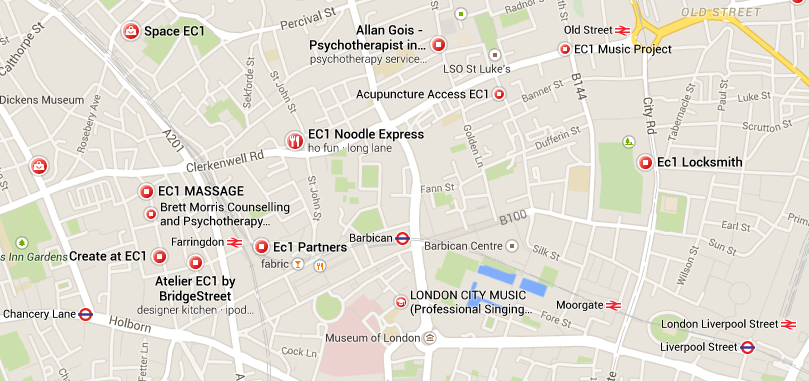 The postal code of EC1 covers:
Clerkenwell (EC1M)
Farringdon (EC1M)
Hatton Garden (EC1N)
Finsbury (EC1R)
Finsbury East (EC1V)
Bunhill Fields (EC1Y)
The area of EC1 is populated with offices occupied by large businesses, international corporations, small firms and office suites.
EC Waste Services can help provide WEEE Recycling, Office Clearance and Rubbish Collection for the business sector within the EC area. We can help with small jobs and large scale projects, contact us with a brief description of your needs.
WEEE Recycling in EC1
Waste Electrical and Electronic Equipment recycling is a UK Government Directive which ensures all electrical items are recycling and disposed of appropriately.
EC Waste Services are registered to collect, recycle/dispose of all your electrical items. If your office or business needs to dispose of its old computers, printers or other electrical items we can help. We'll turn up at a pre-arranged time, collect all the electrical items and then dispose of them appropriately.
EC1 Office Clearance
Whether you're moving offices or renovating, no doubt there is a lot of rubbish that needs to be disposed of. We can help with complete office clear-outs, junk clearance and furniture removal. EC Waste Services will take care of the complete process, we will arrive at a time convenient for you, collect the waste and dispose/recycle it accordingly.
Rubbish Removal in the EC1 area
All businesses and offices produce lots of rubbish, this can be paper, plastic or even metal. Disposing of this rubbish can be hazardous and time consuming. For office managers and small business owners organising the removal of office rubbish can be a taunting process, let EC Waste Services prepare and remove all your office rubbish.
We are licensed waste disposal experts who will ensure the minimal amount of disruption to your business.
Office Waste Clearance Services in EC1
EC Waste Services are your locally based office clearance, recycling and waste disposal specialists. We believe in providing a service with a smile and delivering a tailor made service to suit every business in the EC area.