The postal code of EC is found in the eastern central area of the City of London. EC3 is on the outskirts of the EC bound area, but well within the financial district of London. The Tower of London, Monument and Fenchurch Street all fall in the EC3 postal code.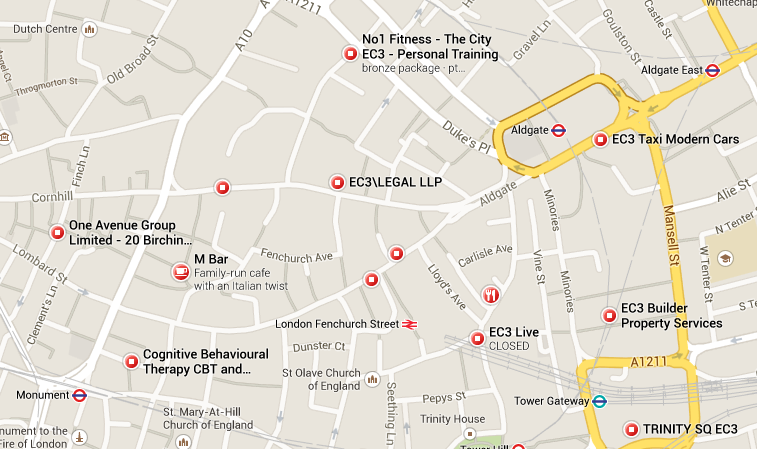 The postal code of EC3 covers:
St Mary Axe, Aldgate (EC3A)
Lloyd's of London, Fenchurch Street (EC3M)
Tower Hill, Tower of London (EC3N)
Monument, Billingsgate (EC3R)
Cornhill, Gracechurch Street, Lombard Street (EC3V)
EC3 Office Clearance
The area of EC3 is home to some very well-known and international corporations, the likes of Lloyds of London and others fill the area with their large office complexes. Fenchurch Street is littered with financial institutions, which have large offices in the area. Every so often these businesses move, renovate or vacate offices. This, leads to a need for professional and efficient office clearance services – something we at EC Waste Services are very proud to offer.
Office Recycling in EC3
With the huge emphasis on recycling and sustainability applied by the UK Government, there is added responsibility on businesses both large and small to recycle and reuse their waste. As a result we have seen many businesses set-up projects and campaigns to promote this within their organisation. However, business and office recycling needs to be handled sensitively and reliably – something we at EC Waste Services are proud to be able to deliver.
Waste Removal Services in the EC3 area
As a business area, the EC3 area generates a lot of waste, some of it can be collected by the local authority but some of it requires specialist removal services. We at EC Waste Services offer a full range of office waste clearance services including:
WEEE Recycling (Electrical Items)
Large Appliance Removal
Office Furniture Collection
Metal Recycling
Business Rubbish Clearance Services in EC3
When it comes to business waste and junk removal you need professionals. The last thing you want is disruption to the business or unreliable service providers.
No matter how big or small a job, we at EC Waste Services strive to provide a professional, reliable and efficient service that is affordable.
We are accredited by the Environmental Agency so you can be rest assured we wait dispose of your office waste responsibly.